Customer Service, M - F : (630)739-5200
9:00am - 5:00pm CST

HOME| PRODUCTS| PRODUCTS II| COOKING TIPS| RECIPES| GOURMET| CUTLERY| SHARPENERS| SPORTSMANS CORNER| CONTACT US| LINKS
These high quality tools are all tested by Certifed Chefs. Every item we sell is high quality and made to last!

---


Product # CDMPL-RST1312175-RUSTIC-EDGE-MAPLE
List Price $99.95 and up, On Sale $63.95 ... In Stock!
Great for BBQ Turkey, Roasts and is reversible, free shipping over $99.00 in Cont. USA

Our new Rustic Edge Cutting board is perfect for the backyard BBQ or cheese tray. Crafted Of A Single Piece Of Northern Hard Rock Maple, 1 3/4 in. Thick, Rustic Edge Design (REVERSIBLE), Boos Block Cream Finish w/Beeswax. Made In The USA. Energy Efficient: 25 percent Less Carbon Footprint & Utilizes 25 percent Less Material Waste. Beautiful, Unique, & Full Of Character w/Natural Variations In Grain Pattern and color. More Sizes & New Models of Cutting Boards, click here! With proper care, this Maple board can last for life! Oiling it with Board Cream will keep it looking new (available below). This board is the perfect size for smaller counter tops. Did you know that maple cutting boards naturally kill bacteria?

Maple Rustic Edge 13 x 12 x 1 3/4 $63.95


Maple Rustic Edge 17 x 12 x 1 3/4 $73.95
Maple Rustic Edge 21 x 12 x 1 3/4 $83.95
Set of all 3 sizes - Maple Rustic Edge 13 x 12 x 1 3/4, 17 x 12 x 1 3/4 , 21 x 12 x 1 3/4 $215.95
Add 3 pack of Boos Board Cream (3 pc. 5 oz. tubes)
Sale Price $29.95
Get this same style in Walnut & Cherry Live Edge Cutting Boards! Click Here ! More sizes are available!

---
Our new Chocolate Fountain is the perfect size for small gatherings and makes a great gift for the chocolate enthusiast or the person who has everything. Great for the holidays and it makes a nice wedding gift. The auger driven fountain 3 tier system features dishwasher safe parts to make cleaning a breeze. Quality crafted stainless steel and polmer construction. 120 Volts ETL approved, heated basin easily melts chocolate. Extra wide drip edge, Capacity: up to 4 lbs. Features 2 Illuminated control dials that allow for heat and motor adjustment. Cord length: 3 feet Adjustable feet, Dimensions: 21 in. Tall x 9 in. Wide!
Chef Tested Butcher Block Tables and Carts! Made in the USA!
---

Product # CDXYZ-123-BBQ-BASTING-BRUSH
Retail $15.00
On Sale $2.19 to $2.99

Our Non Stick Silicone BBQ Basting Brush features a 14 in. long handle and a quality silicone head. These will sell out fast. Chefs Note: We use one for egg wash and another for olive oil / melted butter for the waffle press and coating muffin pans. BBQ Bill uses one for tangy sauce on the ribs. Do you have a great Chef Knife ? More handmade knives are here.
Silicone BBQ Basting Brush $2.99


Six Silicone BBQ Basting Brushes (great gifts) $2.19
Click Here for more Colored Cooking Tongs!
Chefs Butcher Blocks for your new kitchen!

---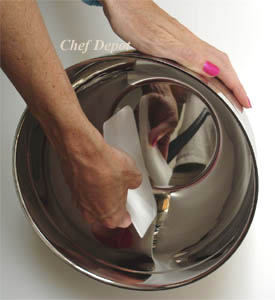 Product # CD2006WHITEBOWLSCRAPER
Retail $5.00 and up
On Sale $1.00
Our flexible plastic mixing bowl scraper is perfect for getting it all out! Used by bakers around the world, this tool is perfect for working with dough and scraping off your work table too. Measures 5 1/2 in. x 3 1/2 in. with a beveled edge on 1 side.
Some cooks like to use it for scooping up minced garlic and chopped tomatoes.
Click Here for more Mixing Bowls!
Click Here for the best Vanilla Extract you can buy!
---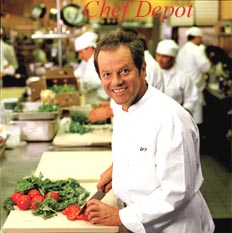 SOLD OUT
Wolfgang Puck is owner of several famous California restaurants - Spago in Hollywood, Postrio in San francisco, Chinois in Santa Monica and numerous other restaurants. He is one of Americas most respected Chefs, credited with refining California Cuisine. His cooking innovations include combining California fresh ingredients with classical French cooking techniques.
His food is enjoyed by world leaders, movie stars and Chefs alike.
Home Chefs can share in Chef Wolfgang's talent by following his recipes and using his cookware in preparing world-class cuisine in your kitchen!
Wolfgang Puck's 18/10 stainless steel triple layered cookware was designed for a lifetime of culinary use.
Each piece has a layered core for fast and even heat distribution. Every handle is secured with heavy forged rivets for durability. The 18 piece set includes a Set includes: 1.0 qt. Saucepan with cover, 3.0 qt. Saucepan with cover, 8 in. omelette pan, 10 in. saute pan, 11 in. Saute Pan with cover, 5 qt. Chefs Pot with cover, 8 qt. stock pot with tempered glass cover, Carving Fork, Solid Spoon, Slotted Spoon, Solid Turner, Slotted Turner and Whisk.
Chefs Note: Cheers to Chef Wolfgang!

"I Love the CHEFS! See my smile! Try us today! You will love them too"
Chefs Select Cuttingboards!
Chef Prep Tables! Made in the USA!

---
Featured Video ...
Review of our food safe high heat silicone spatulas.
Some of the items used in the kitchen are New Razor Sharp Chef Knives! Notice, the knife is very sharp and cuts very easily. A sharp knife is required by every Chef and Gourmet cook. These cuts will take you practice to master. Chef is using one of his NSF Maple Cutting Boards!
---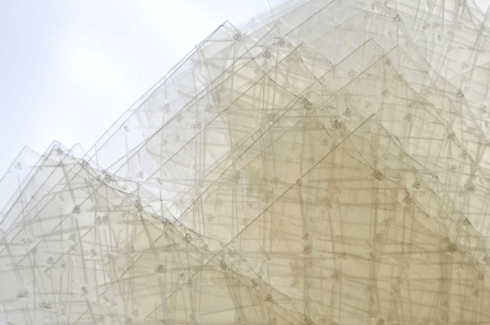 Product # CD99003-EUROPEAN-GELATIN-SHEETS
Retail $79.99 and up
On Sale $58.95

These are our European Gelatin Sheets! These feature the cool diamond pattern. Each sheet is aprox 4 grams. Each box contains 160 pcs. Many of our Pastry Chefs love these for molded desserts! Buy more and save, see below. This !

160 European Gelatin Sheets $58.95


1600 European Gelatin Sheets $428.95
Click Here for Rock Maple Kitchen Carts!

---

Product # CDMUND4690BW-FISH-SPATULA
Retail $22.95 and up
Clearance Sale $11.79 to $12.79
Our high quality stainless steel Offset Fish Spatula Turner is a must for every serious cook. This turner features a solid medium flexible stainless steel blade with black hardwood handle. Use this 18/10 stainless steel spatula to simplify lifting and turning fragile fish fillets. Its flexible, offset and angled head slides neatly beneath delicate fish to prevent breakage, the perforated design allows liquid or juices and cooking oil to drain back into the saute pan. The handle provides a comfortable grip and helps keep your hands away from the heat. Measures 11 in. long. Lifetime warranty against manufacturing defects!
Chefs Note: Our new Offset Fish Spatula Turner is a real helper for all saute foods!Makes a perfect gift, buy 2 or more and save $.

1 Spatula $12.79


2 Spatulas for $11.79 ea. Chef Prep Tables! Made in the USA!


Chefs Select Cuttingboards!


Chefs Butcher Blocks for your new kitchen!

---

Product # CDHI93204-BALLWHISK
Retail $13.99 and up
On Sale $8.99

Our new Ultimate Rapid Ball Whisk is made from Stainless steel with a small cage containing a stainless steel ball agitator for faster beating & mixing! Features a comfortable handle.
Chef Notes: This is the perfect whip for hollandaise, saves your arm! Excellent for salad dressing, whipped cream, meringue, sauces & soups. This whip is easy to clean.

Click Here for Electric Diamond Knife Sharpeners!
Click Here for Riveted German Chef Cutlery!
---


Product # CD45500-09NORDIC-MUFFINPAN-ALUMINUM
Retail Price $22.00 and up
$14.95
These professional Natural Aluminum Muffin Pans are high quality. Measures 13 x 9.5 x 1.25 in. The thick rolled edge and curved sides of each muffin cup make our 12 muffin pan the perfect choice for great muffins. Our favorites are Blueberry, Strawberry Banana and Vanilla Brownie muffins.
We use pure Vanilla in all of our muffin recipes! Simple CupCake Recipe is Here!
Electric Pepper Mills!
Fresh Ground Cinnamon! Click here!
---
Product # CDA2117-APPLE-PEELER-MACHINE
Retail $70.00 and up
Sale Price $28.50
This is the newest design of the fastest Apple Peeler. This is a great peeler! It's very easy to use. The peeler works right or left handed for fast peeling! Features a durable suction base. No clamp is needed, however, you can use one if you like. Features a stainles steel shaft and steel base with green/red enamel coating. Also ideal for Potatoes and pears. Peels, it can also slice and core. 2 Year Mfr. Warranty.
Chef Notes: Homemade Apple Pie! This peeler will quickly peel apples! A great choice for bakers and canning.
Click Here for USA made Knife Sharpeners!
Click Here for USA Made Cutting Boards!
---

Product # CDOVALDMNDSTEEL10
Retail $39.95 and up
On Sale $26.95

This is a 10 inch diamond oval sharpening steel that is the choice of more butchers! It has a 10 inch long oval steel that allows for quickly returning the edge to any knife blade. This diamond steel will quickly produce an edge on any good knife with six to ten strokes. Sanitary black plastic handle is non slip.

Click Here for Rock Maple Cutting Boards!
---


Product # CD127705WWL-25-10INGRANTONSLICER-GIESSER

Granton Edge Knives, click here!
Chefs Note: We love this knife, you will too!
Click Here for Round Maple Cutting Boards - Low prices!

---
Product # CD10300-PREP-BAKERY-BUN-RACK
Retail $399.99 and up
On Sale $299.00
This is a Commercial Bun Pan Rack, made from durable Aluminum, it Holds 20 FULL Size Sheet Pans (or 40 HALF Size Pans, BOTH are Available Below), Includes 4 Casters (2 With Locking Brakes), measures 26 in. X 20 in. X 69 3/4 in., Shipped knocked down, easy assembly.

Click Here for Saffron, Vanilla & Porcini Mushrooms!
Click Here for Butcher Blocks - Made in USA!
---

Product # CD-IN428-CDN-INFRARED-LASER-THERM
Retail $69.95 and up
On Sale $39.00

Our new Infrared Laser Thermometer is a great value. Features: Instrument Range: - 67 to + 428 degrees F/-55 to +220 degrees C., Shatterproof, + - 1.degree F / 0.6 degree C accuracy. For non contact surface temperatures, 1-second response, Maximum, minimum and lock for continuous scanning. Distance:Spot = 1:1, Data-hold, One-button operation, Battery status indication, Food-safe ABS plastic, Auto-off, Pouch, Rope mount, Battery; 3V Button IEC CR2032 long life Lithium. Chef Tools, click here...

Chef Tested knife Sharpeners keep your knives Very Sharp!
---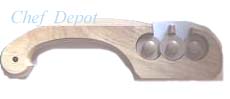 Product # CD1305-CERAMIC2STAGE-MAPLE
Retail $25.95 and up
On Sale $15.95

This is our new Maple two stage ceramic sharpener. Easy to use, first draw your knife through the rotating ceramic stones several times, then repeat through the fine stones. Works with left or right hand use, it's fast and effecient. Lifetime Warranty included.
Chefs Note: This system will put a fast razor edge on any quality blade in less then 2 dozen strokes. Excellent for smooth blade knives, serrated blades, steak knives and more.

Click Here for Portable Chef Tables!
---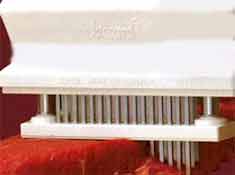 Product # CDJACCARDTENDERIZER48BLADE
Retail $50.00 and up
On Sale $26.95

This meat tenderizer is easy to use and made to last. We supply these to butchers who use them for years! This Triple Action Tenderizer is available with 48 stainless steel saber blades set in 3 parallel rows of 16 or a single row of 16 blades (Rockwell Hardness of 50). The Jaccard Meat Tenderizer makes any boneless cut of venison, pork, veal, fish, lamb, chicken, steak and other meats very tender and easy to eat! Our models feature a safety storage case! Two sizes are available below! We use our Jaccard on the cutting board pictured below!
48 Blade Jaccard Tenderizer


Product # CDJACCARDTENDERIZER16BLADE
Retail $40.00 and up
On Sale $14.50
16 Blade Jaccard Tenderizer
Click Here for Rock Maple Cutting Boards! We use ours everyday!
Click Here for Venison Recipes!
---


Product # CD18x12BOOSMAPLEBOARD
List Price $95.00 and up
On Sale $64.95

This is the cutting board of choice for all the Chefs here at Chef Depot, Emeril, Charlie Trotter, Paul Kahn and many other famous Chefs! John Boos custom makes these cutting boards for us from first quality Solid Rock Maple, 18 inches by 12 inches and over 1 1/2 inches thick (9 lbs.) or 18 x 12 x 2 1/4 inches (13 lbs.) These reversible boards are NSF certified and will not dull your knife! With proper care, these Maple boards will last for life! Oiling it with mystery oil, will keep it looking new. This board is the perfect size for smaller counter tops. Choose from 2 sizes below!
Did you know that maple cutting boards naturally kill bacteria?

18 x 12 x 1 1/2 Maple Cutting Board

18 x 12 x 2 1/4 Maple Cutting Board $85.95 Rock Maple Cutting Boards - Our Logo Cuttingboards are On Sale!

---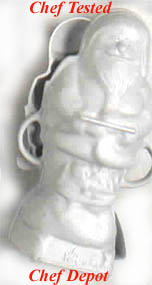 Product # CDSANTACAKEMOLD
You waited too long.... Sold Out
This is our Santa Claus Cake Mold. The mold is two piece, high quality thick cast aluminum with a lot of detail. It fits together perfectly and it stands up for display when not in use. 12 in. tall, it looks beautiful on display. The recipe is included! It is easy to make this cake! Made in USA.
Chefs Note: He makes a seasonally nifty and unusual centerpiece!
Click Here for High Heat Oven Mitts!

---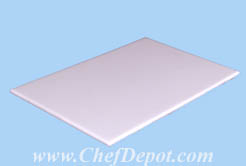 List Price $21.99 and up
On Sale $12.75
Product # CD18x12x1/2WHITEPOLYBOARD
This 18 in. x 12 in. x 1/2 in. thick Poly Cutting Board weighs over 4 lbs!
This is the cutting board of choice for all the Chefs here at Chef Depot and many other famous Chefs!
It is used by Emeril and other Chefs on TV and in professional kitchens across the USA!
These Poly Cutting Boards are restaurant quality and will last for over 10 years (if used every day).
We use these boards for meats, poultry and fish, they reduce odor transfer. Dishwasher safe.
Many other sizes of Poly Cutting Boards are available here.
Chef Tested Quality = Chef Depot!

Click Here for Venison Recipes!
---
Product # CDTAYLOR808-REMOTE-PROBE-DIGITAL-COOKING
Retail $39.99 and up
On Sale $16.95

This is the Remote Probe Taylor Digital Cooking thermometer/timer with stainless steel meat probe and on/off switch. It has a range of 32F to 312F. The probe has a 4 ft. long braided stainless steel cord that can go in your oven or grill. Auto shut off after 8 min. (to save battery when not in use). Magnetic backing to hold onto metal surface. Temperature alarm to signal when food is done cooking. Folds down for compact storage. Also nice to store it on the side of your refrigerator. We give you a free 1 Year Warranty on this thermometer! Replacement stainless steel probes are available below!

Remote Probe Thermometer


Replacement Stainless Steel Probe with braided cord $9.99
Click Here for Maple Butcher Block Tables!

---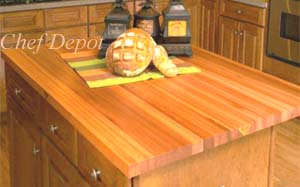 Our Lyptus Island top is a great way to add a medium tone and warmth to any kitchen island. It features full length lyptus strips and is completely custom made for you. This functional island was featured on TV. With this style you can cut and chop food & prepare baked goods for generations. We can make this top up to 58 inches wide and 108 inches in length. Our furniture quality top features a clear varnish finish or optional oil finish. This gives you durability, ease of maintenance and beauty!
Click Here for more Kitchen Island ideas!
---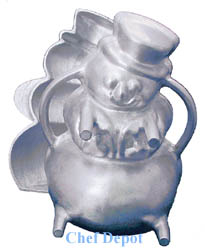 Product # CDSNOWMANCAKEMOLD
Sold Out
Click Here for Magnetic Tool Holders!
---
Product # CD35002-FINE-MICROPLANE-GRATER
Retail $16.95 and up
On Sale $13.95

The Microplane FINE grater will quickly remove the zest from any citrus, excellent for fine garnishing like our Blood Orange Salad with Vinaigrette Dressing. Microplane graters are dishwasher safe and feature surgical grade stainless steel blades available in five unique blade styles, clear plastic frames and ergonomic handles. Cover included. Dimensions: 10 3/4 in. x 3 3/8 in. x 3/4 in., Weight: 4 oz. Materials: Blade made of surgical grade stainless steel. Plastic handle. Care & Cleaning, Dishwasher safe. We recommend rinsing your grater in warm water immediately after each use. Remove trapped particles from the non sharp side whenever possible. To remove trapped particles on the front, first soak the tool in warm water and then use a cleaning brush to stroke in the same direction as the teeth. Store with blade covered when not in use!
Chefs Note: Ahhh grated Reggiano...nothing is better on top of pasta! Perfect for zesting oranges for homemade biscotti. This grater is unique since it shreds quickly in both directions!
The cut resistant braided stainless steel glove below will save your fingers and allow you to grate faster and safer!

Black Handle FINE grater Click Here for more Graters!

---

Sold Out
Click the green arrow on the right for more Cake Molds!



Cake Molds:
Page1 |
Page2 |
Page3 |
Page4 |
Page5 |
Page6 |
Page7 |
Page8 |
Page9 |
Page10 |
Page11 |
Page12 |
Page13 |
Page14 |
Page15 |
Page16
---

Copyright 1999 - 2021 Chef Depot Inc.
All Rights Reserved.
Legal Notice and Copyright
Customer Service - E-mail us or phone:(630) 739-5200



Customer Feedback