Click here - more customers dining rooms!

---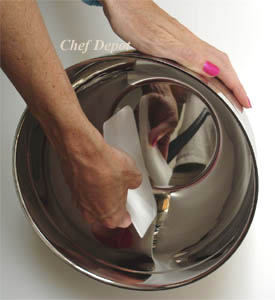 Product # CD2006WHITEBOWLSCRAPER
Retail $5.00 and up
On Sale $1.00
Our flexible plastic mixing bowl scraper is perfect for getting it all out! Used by bakers around the world, this tool is perfect for working with dough and scraping off your work table too. Measures 5 1/2 in. x 3 1/2 in. with a beveled edge on 1 side.
Some cooks like to use it for scooping up minced garlic and chopped tomatoes.
Add amazing flavor to your cookies, Great Vanilla Extract!
---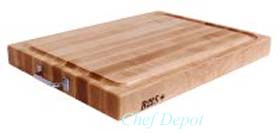 Product # CDBOOS-RAFR2418-2.25BOARD
On Sale $181.00

John Boos newest hard maple Carving Board, featuring a juice groove on one side, 24 in. x 18 in. and is 2 1/4 inches thick with stainless steel handles. 1 side is flat, the other side has the groove for carving roasts and turkey! Perfect for daily meal preparation and serving cheese & holiday appetizers! Oiling it with mystery oil, will keep it looking new for many years of use! Receive our exclusive John Boos Mystery Oil for Free with any John Boos Cuttingboard purchase (see free offer below). In stock, ships fast!

Add 3 pack of Boos Board Cream (3 pc. 5 oz. tubes)
Sale Price $29.95
Add 12 pack of Boos Board Cream (12 pc. 5 oz. tubes)
Sale Price $109.95

Click here ~ MORE CUTTING BOARDS!

Click here ! Chefs Favorite KNIFE SETS!

---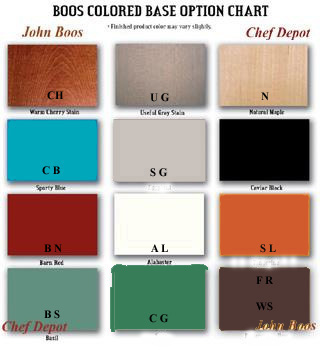 This USA made table is HOT. It features Solid Appalachian Red Oak with a natural beeswax wood cream finish. Pictured is our most popular size with 2 shelves and a drawer. The pictured table is 48 in. wide x 24 in. deep with a 1 1/2 inches thick top and sturdy black base, or choose your own base finish! You deserve a new kitchen work table!
Appalachian Red Oak kitchen work tables - click here!
Call to order (630) 739-5200

Call Us for a quote!

---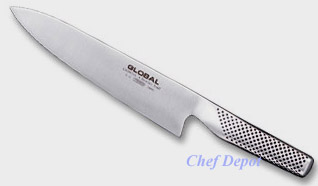 Product # CDG-58-GLOBAL-CHEF-KNIFE-6IN
Retail $139.00 and up
Sale Price $98.95

This is the new 6 inch blade Global Chef Knife, the most used knife, it easily glide through food! Each handmade knife is forged from super high quality Japanese alloy steel. It is very sharp and stays sharp longer. Lifetime Warranty.
Chefs Note: Sweet Chef Knife, cool handle, razor sharp, super thin edge, perfectly balanced. A pleasure to use. If you want a high quality knife to pass through generations, you found it. Bonus: Free Offers Above & Below!
Chef Notes: We like the feel of this beauty and the extra sharp thin blade. Global knives are made from the finest high carbon stainless steel available for producing professional quality kitchen knives. Yoshikin uses its own proprietary stainless steel which it calls CROMOVA 18 Stainless Steel. This steel is hard enough for Global knives to keep their edge for a long time. The CRO in CROMOVA 18 stands for chromium and the 18 is the percentage of chromium in the steel. The MO and VA in CROMOVA 18 stand for molybdenum and vanadium. These two elements give a knife good edge retention.
More GLOBAL knives are on sale! Click Here!
---
Call us to Check on your exact size! Several finishes are available.

---

Product # CDYZ1-YAKATORI-TONGS
Retail $20.00
On Sale $5.95
Our non stick tongs are comfortable, lightweight and easy to use!
These will work for flipping foods on the BBQ or turning items in non stick frying pans.
Do you have a great Chef Knife ?

Click Here for more Chef Designed Tables!
---

Product # CDFK25WHWHKYOCERA-PARING-BLACK
Retail $40.00 and up
Promo Sale Price $18.95

Our 3 in. Kyocera Ceramic Paring Knife holds an edge without sharpening. This is a great ceramic knife, it's very comfortable and easy to use. The ultra sharp ceramic blade cuts with precision and accuracy every time maintaining a razor-sharp edge for many years. These knives are made of an advanced, high-tech ceramic, second in hardness only to diamond, it was originally developed for industrial applications where metal components failed.
Chef Notes: This ceramic paring knife is very comfortable and easy to find in the block or drawer! This knife is a great choice for Chefs and Gourmet Cooks! Ceramics are perfect for slicing, dicing, chopping and mincing meats, garlic, carrots, onions, celery, fruits and more.
Do you have a nice Kitchen Island? Check it out!
---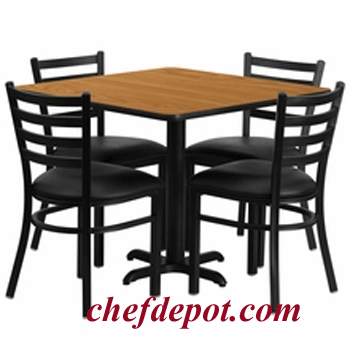 Prices vary by size. The pictured set is only $519.00 or less. Call for a quote ~ 630-739-5200 This one is 36 x 36 in. Square Table and Metal Restaurant Chair Set ( many other sizes). Set Includes 4 Chairs, Square Table Top and X-Base. Designed for Commercial and Home Use, Ladder Back Black Metal Chair, Heavy Duty Restaurant Chair, Lightweight Design, Black Vinyl Upholstered Seats, 2.5 in. Thick Foam Padded Seat, Fire Retardant Foam, 18 Gauge Steel Frame, Welded Joint Assembly, Curved Support Bar, Black Powder Coated Frame Finish, Plastic Floor Glides. Overall Size: 16.5 in W x 17 in D x 32.25 in Seat Size: 16.75 in W x 16.5 D x 19.5 H, Back Size: 15 W x 12 H Commercial Grade Table Top, 1.125 Thick Square Top, Natural Laminate Finish, natural light or dark walnut, High Impact Melamine Core, Black T-Mold Edge, 22in x 22in X-Base with 3in Diameter Table Height Column Cast Iron Construction, Easy 2-Piece Assembly with Single Bolt. Top Plate Pre Welded to Column. Black Powder Coated Finish!
Call for a quote ~ 630-739-5200
More images and butcher block styles are here.